Graham Woodard is hired to restore part of a previously lost silent movie; Angel of the Abyss starring the rising star Grace Baron that mysteriously disappear after the film had premier. What he didn't count on was that his little work trip to L.A would result in several murders. Together with his friend Jake Maitland must he now find out who is willing to kill people for an old lost silent movie and perhaps even find out what happened to Grace Baron.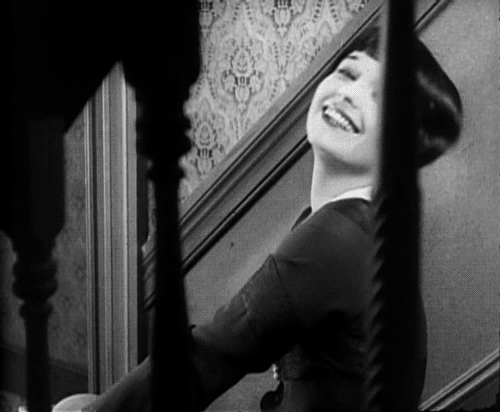 I knew I wanted to read this book when I saw this on Netgalley. I mean love old Hollywood movies and Darkfuse books. What a perfect combination. The book was good, the story intriguing, Graham was a good and likeable main character, Jake was a bit annoying first but I started to warm up to him when the book shifted focus to him. Also I enjoyed that the book shifted between 2013 and 1926 so that we both followed Graham and Jakes pursuit after answers in the present and Grace Baron in the past acting in Angel of the Abyss and everything that happened around the movie.
But and this is for me a big BUT, I was expecting a horror novel not a mystery/ crime novel. All the time I read the book I just waited for the story to turn horrific. But it never did. As a mystery/crime novel is it great, but I was disappointed never less. Because I really was looking forward to something weird not an ordinary crime novel.
But if you are into mystery/crime novels, or/and have a fondness for old silent movies or just looking for a good book this is the one. But if it is horror novel you are after then pick another Darkfuse novel like Sunblind or Blackout!
3,5 stars!
Thank you Netgalley for providing me with a free copy for an honest review!