Arthur Conan Doyle is the most hated man in London after killing off Sherlock Holmes. So when he gets the chance to investigate a murder that hasn't happened yet he jumps to the chance to get away from London a bit. A medium, Hope Thraxton, has foreseen her own murder and the only face she recognizes in her vision is Doyle's so she turns to him to solve the crime. But he doesn't go alone to Thraxton Hall for a meeting with he Society for Psychical Research, his good friend Oscar Wilde tags along, and together must they now try to stop a murder that will occur at the third séance at the meeting...

I have a weakness for Sherlock Holmes and a book written about Doyle about the time after he had killed of Sherlock Holmes spiced with some paranormal activities sounded very intriguing. There are a lot of suspects at the Thraxton Hall, and it seems that not only Hope Thraxton is in danger so Doyle and Wilde have much to do, try to find a killer among the guests of the guests. The book was a mixed of crime, mystery, paranormal and also with a healthy dose of comedy since Wilde was in the story and he isn't the most serious person I have ever read about. I couldn't help of thinking about the movie clue when I read the book because of all the humor...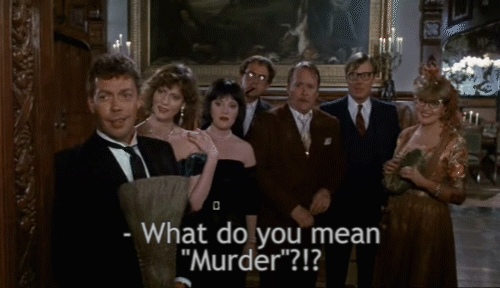 Anyway, the book was good. I liked Doyle and Wilde working together and the case wasn't too predictable with was nice. I recommend this book to anyone that likes historical mysteries with a bit of a paranormal twist to the story.